They say simplicity is the hardest feat of design. As a general rule of thumb, we're inclined to agree. Simple doesn't allow for hiding. There's no misdirect at work or distraction at play. There's certainly no room for small flaws or less-than-perfect proportioning. One of our maxim's at Schoolhouse is to "do less, better." As motto's go, it's certainly a simple one. And an easy reminder to choose wisely when faced with an abundance of good-enough options. 
Which is not to say that "doing less" is the effortless path. Just as simplicity takes the most discipline, narrowing options down to one is often a painstaking exercise in research and restraint. Which bring us here. This season, you may or may not have noticed, we have introduced only one single piece of furniture to the Schoolhouse line: The Classroom Stacking Chair. Well-built and incredibly sturdy, these chairs are everything we could want and more.
Expertly crafted in the Midwest, they are inspired by and designed in the classic schoolroom-style, each one crafted from high-quality fiberglass with a solid steel frame. V-shaped detailing in the seatback offers extra comfort and ergonomic support. From a design perspective, we love the versatilely of the Classroom Stacking Chair. Its modern silhouette allows it to sit with any style of space and be used in so many applications. Plus the stack-ability factor is a huge win for saving space.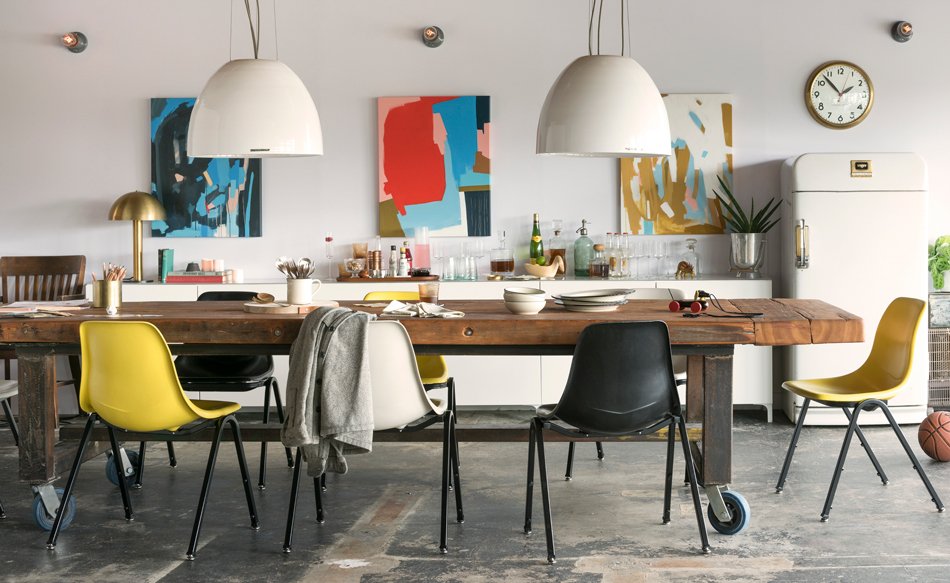 When deciding on color options, we knew we wanted to stick with neutrals but also offer one color pop to encourage mixing. Eventually we landed on classic black, oyster and a bright happy yellow - all of which work beautiful together or as individuals. The finishing touch (or "the bird" as we call it), is a specially-designed Schoolhouse Electric nameplate on the front. It's official. We're in love.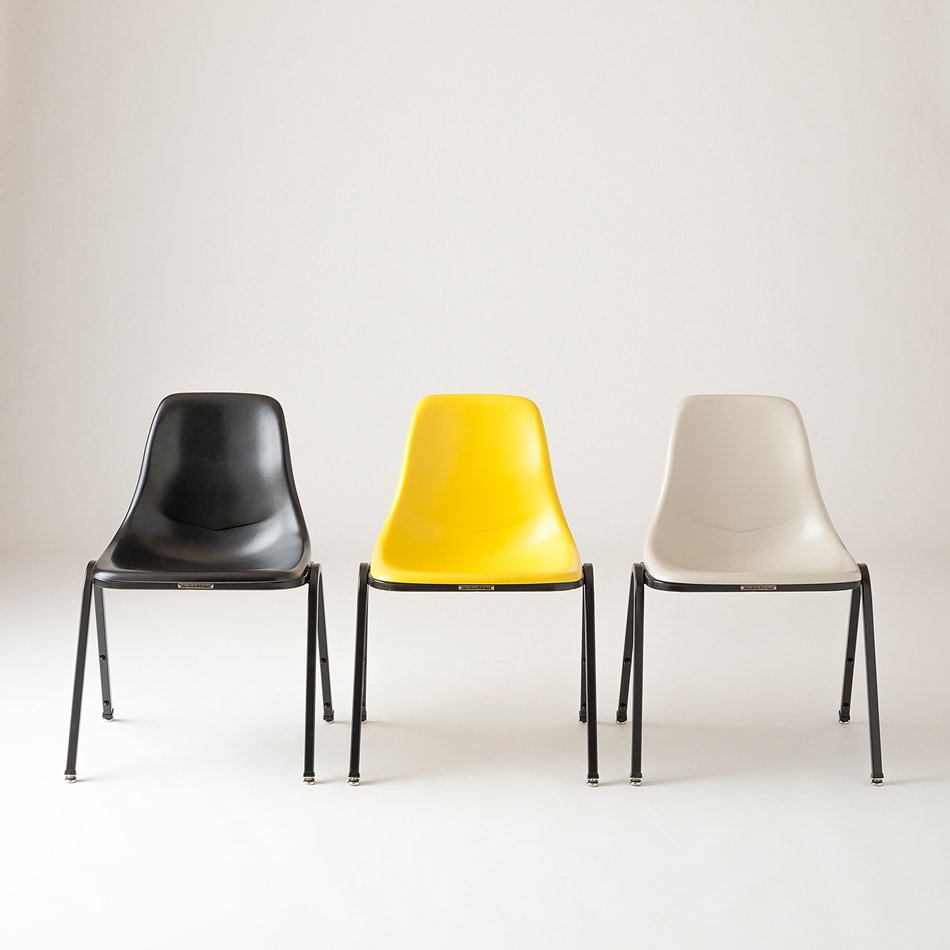 | Shop the Classroom Stacking Chair by Schoolhouse Electric | 
---
Related Posts
Summer at Schoolhouse New York

A New York summer, for better or worse, is something to behold. Hot, sticky and crowded but packed with outdoor delights everywhere you turn, the energy in these warmer months is palpable and intoxicating. Whether you live in NYC full time or are ...

Schoolhouse Art Studio: TAIT Design Co.

"Product design with a focus on participation and play" is how Detroit-based TAIT Design Co. describes their unique approach to modern, small-run manufacturing. With careful attention to detail, material and function, TAIT takes a graphic approach...

Summer at Schoolhouse Portland

We're smack in the middle of summer and the heat has officially been turned all the way up. This week in Portland, we've been hitting the 100 degree mark almost every day, which is basically unheard of in the PNW. Typically we'd take any excuse to...