Effortless, utilitarian, and relentlessly versatile, the timeless design of the Alabax has earned its spot as our most popular surface mount light fixture. Originally featured in a 1950's General Electric catalog, Schoolhouse founder Brian Faherty stumbled upon this prized vintage ceramic fixture while thrifting in Northeast Portland years ago and was instantly drawn to its unique sculptural form. Since bringing it back in to production, the Schoolhouse Alabax fixture has become a mainstay piece for both commercial and residential home design. 
The beauty of the Alabax lies in its quiet simplicity. At its core, the Alabax represents the simplest form of a light fixture. A single unified piece, there's no shade to replace or remove to change out light bulbs. Its flexible design allows it to be used interchangeably as both a surface mount and wall sconce. Equally suitable for all types of environments, it's an incredibly easy lighting upgrade to make for your kitchen, bathroom, entryway or wherever outdated light sources exist. Available in four glazes (Black, White, Gray, and Marigold) and three distinct sizes (Large, Medium, and Small), there is an option that fits any aesthetic.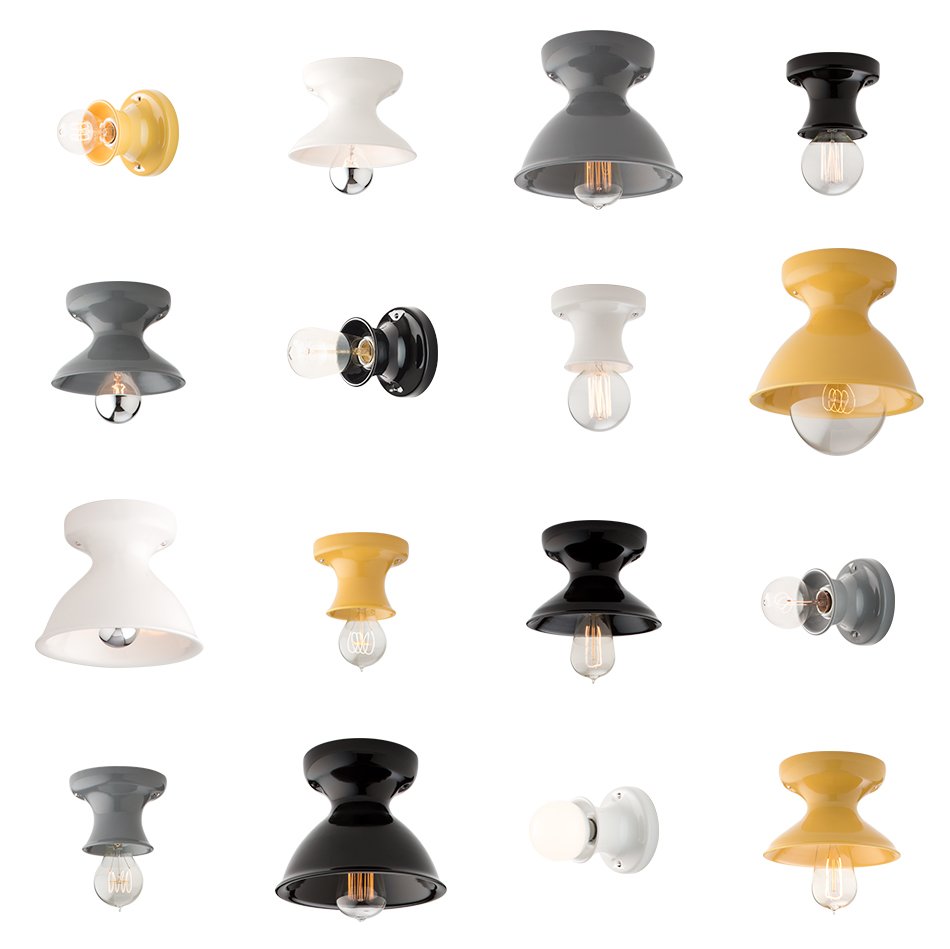 Cast and glazed right down the street from our factory by our talented partners at Mudshark Studios, this ceramic light fixture requires skilled handwork and utmost care to make each one. What begins as a lump of raw clay is expertly transformed into a smooth and visually pleasing symbol of functional craft artistry. With universal appeal and form, the Alabax has been spotted everywhere from the Ace Hotel to Gwyneth Paltrow's NYC loft to the inside of your neighbor's pantry (probably) and beyond. It truly is a no-fail, affordable and utilitarian light fixture for one and all.
Watch the video below to hear Brian Faherty discuss its origin in more depth and see how it's made, right here in Portland, Oregon.