Post-Halloween sugar crashes aside, we're feeling pretty great about the upcoming holiday season. Next on the docket: Thanksgiving. In Portland, we can't help but care a lot about our food and cooking. Beyond the chance to eat, drink and be merry with our nearest and dearest, Thanksgiving gifts us an awesome opportunity to pull out the big guns and flex our culinary muscles. The old adage of 'you eat with your eyes first' remains ever true - we like our cookery and kitchenware to look and feel as good as they work.
Behold, the Schoolhouse Kitchen Essentials for Thanksgiving. Take a gander (and don't forget - you can just hover the picture to shop the items directly) and start getting excited for the feast of the year.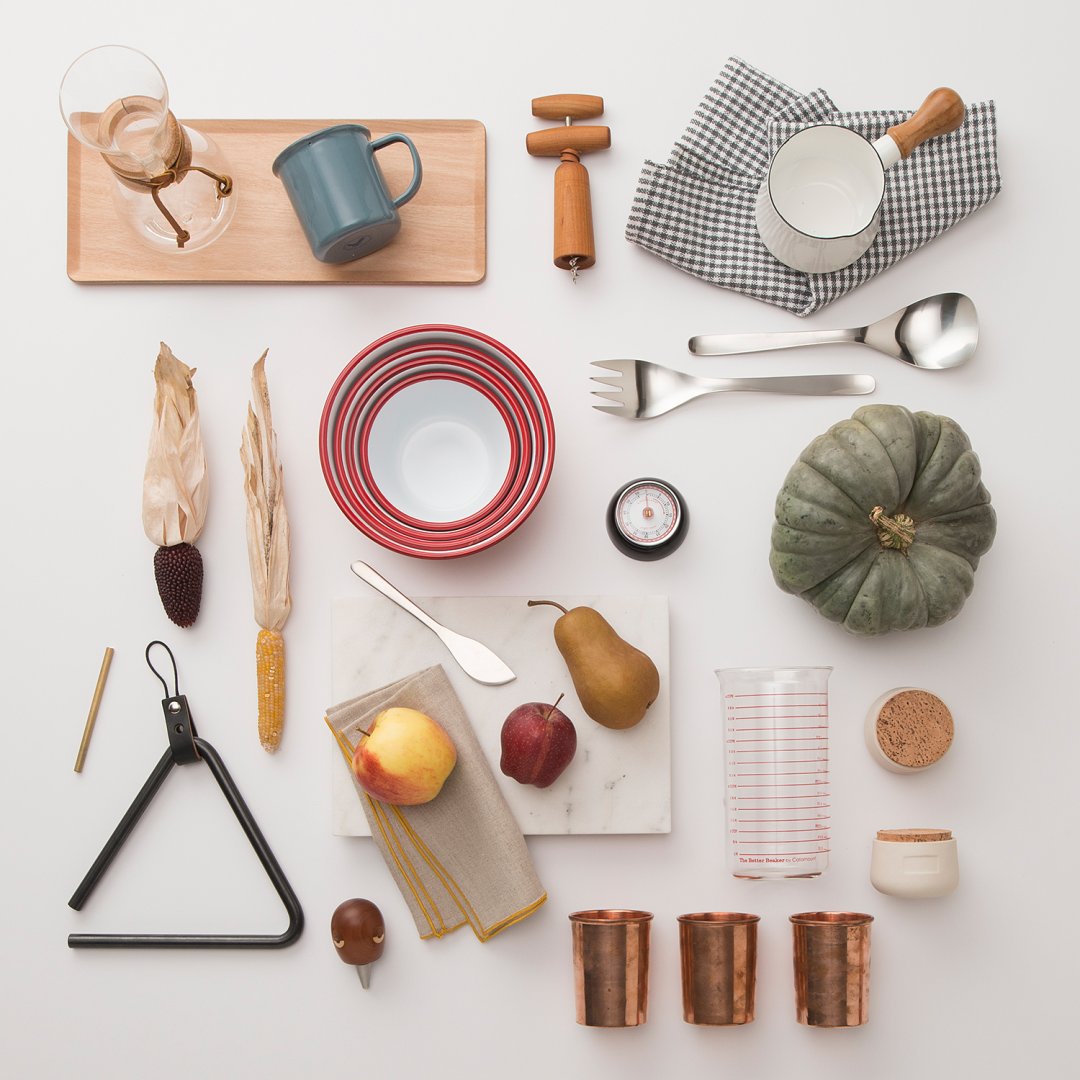 ---
Related Posts
Schoolhouse Art Studio: Rachel Walter

Painter and interstellar aficionado Rachel Walter was raised underneath the vast Texas sky and has never stopped gazing up in awe at the beauty of the night's stars. As a new addition to our Schoolhouse Art Studio, Walter's series of paintings are...

Schoolhouse Faces: Meet Phillip, Trade Specialist

In our latest installment of Schoolhouse Faces, the spotlight is on Phillip Villegas, our trade specialist. Charismatic, hospitable, and oh-so knowledgable, Phillip spends his days working with Schoolhouse's trade clients. Big or small, near or fa...

Schoolhouse Spaces: Bespoke Letterpress & The Press Shop Café

One of the many delights of working at Schoolhouse Electric is seeing small businesses build dream spaces. It's especially memorable when these spaces are on the other side of the globe. When we spotted Bespoke Letterpress, an extraordinary letter...