Since the early twentieth century, ceramic light fixtures have been a mainstay of traditional home lighting design. Utilitarian and unassuming, they were commonly used to provide illumination in basements, pantries and bathrooms – those lesser-seen places of the house where function reigns over form. In older homes from the 1920's through the 50's, you're almost guaranteed to find basic pottery canopies used throughout. To reference, below is a page from a 1920's lighting catalog featuring a selection of classic vitrified pottery fixtures.

A 1920's Lighting Catalog via old house lights
As you may know, Schoolhouse Electric was founded on the re-discovery of vintage lighting and the desire to modernize it for a new generation. After refurbishing a collection of vintage cast-iron moulds and returning them back in to production, we have continued to take inspiration from the past and reimagine iconic pieces from other eras. As a material, we love ceramic for its warmth, sculptural look and the ease with which you can clean it.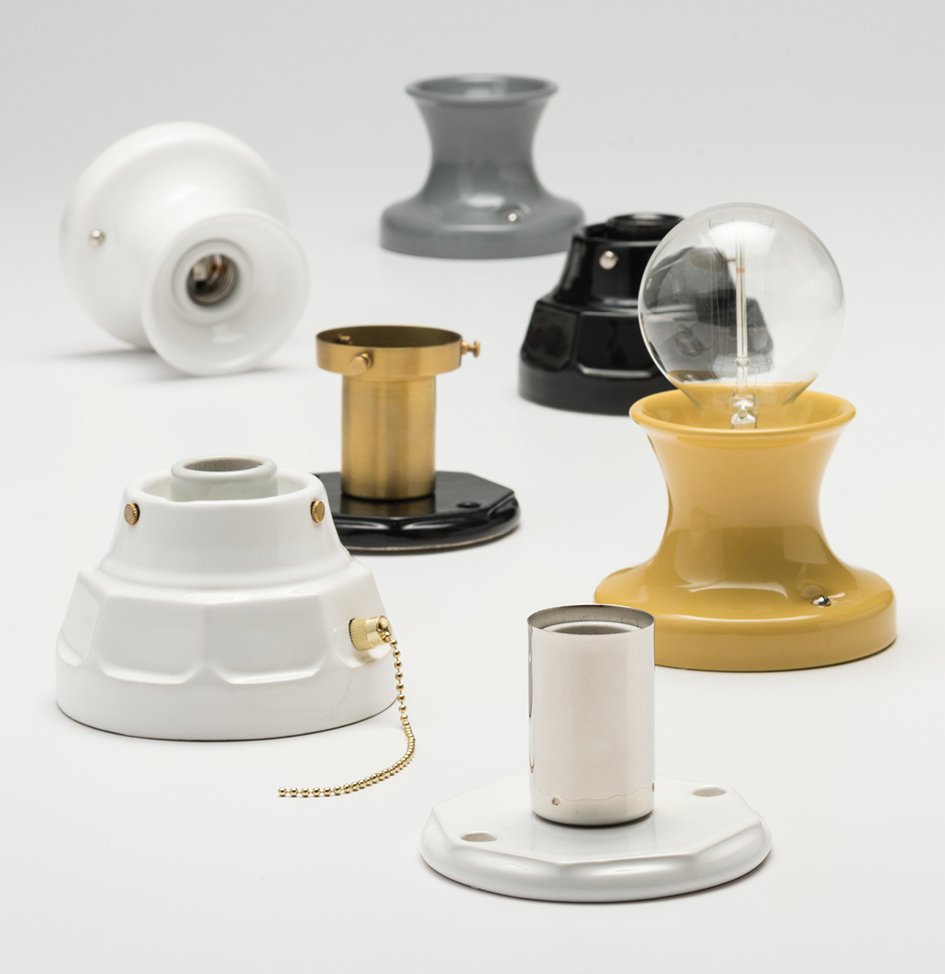 Schoolhouse Electric Ceramic Fixtures Fall 2016
Our most-well known of ceramic options is our Alabax fixture, which can be used in both surface mount and wall sconce applications and is available in three sizes and four glaze options. This season, we have crafted an entirely new collection of ceramic light fixtures for the home. With elevated design, luxe finishes and detailing, this next generation of ceramics takes what was once a simple background piece and brings it center stage - where it rightfully belongs.
Each stage of development for these ceramic fixtures, from the inspiration and design to testing, production, manufacturing and shipping is all done right here in Oregon and inside the Schoolhouse Factory. Our in-house development team has been working and perfecting these new designs for over a year and we're so excited to finally bring them to you. All of these fixtures are cast and glazed by hand by incredibly talented potters and then assembled by our team at Schoolhouse. See a glimpse of the process behind making these unique pieces below: 
What we love most about this collection is bringing a forgotten piece of the past back and giving it new life. Ceramic fixtures have never been given a luxury treatment like these - always the bridesmaid, never the bride. But with the addition of high-end touches like brass socket cups and hardware, they are able to shine like never before. While they still work like a dream in a pantry setting (see below, from our Fall catalog), we love them for every room in the house. The perfect fusion of vintage simplicity and functional craft artistry is here.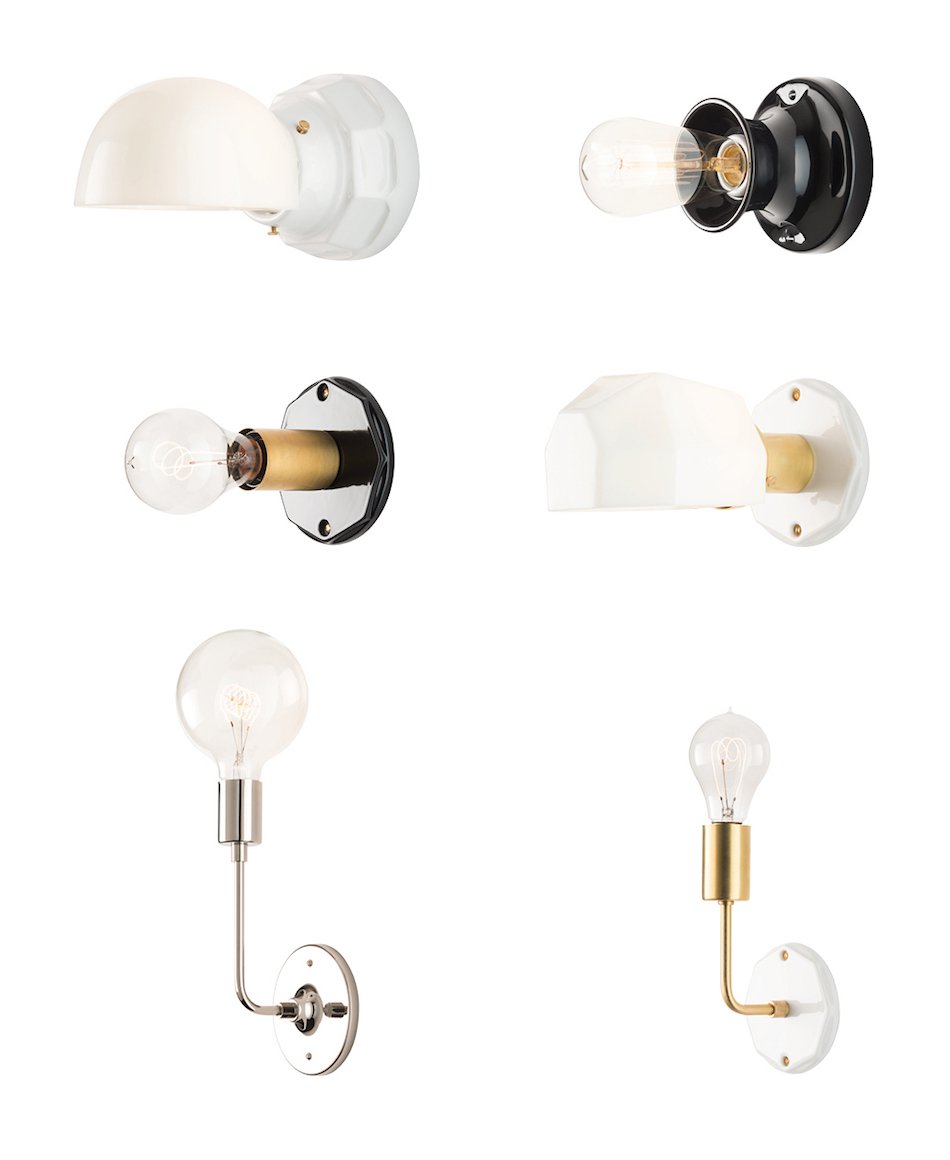 Shop The Ceramic Collection by Schoolhouse Electric
Save
---
Related Posts
Schoolhouse Art Studio: Rachel Walter

Painter and interstellar aficionado Rachel Walter was raised underneath the vast Texas sky and has never stopped gazing up in awe at the beauty of the night's stars. As a new addition to our Schoolhouse Art Studio, Walter's series of paintings are...

Schoolhouse Faces: Meet Phillip, Trade Specialist

In our latest installment of Schoolhouse Faces, the spotlight is on Phillip Villegas, our trade specialist. Charismatic, hospitable, and oh-so knowledgable, Phillip spends his days working with Schoolhouse's trade clients. Big or small, near or fa...

Schoolhouse Spaces: Bespoke Letterpress & The Press Shop Café

One of the many delights of working at Schoolhouse Electric is seeing small businesses build dream spaces. It's especially memorable when these spaces are on the other side of the globe. When we spotted Bespoke Letterpress, an extraordinary letter...