Next in our our Inspiration-to-Room series is our conceptualization of Vintage Reborn. A core principle of the Schoolhouse aesthetic, vintage influences are present in all that we do. In mixing old with the new, we encourage people to create collections and cultivate their own unique spaces. Our reinterpretation of classics from different eras provide the framework for a new kind of modern living. In honoring vintage pieces, we're empowering the life of our own products and creating heirlooms for the next generation. 
For our Spring line and catalog shoot, we culled ideas from the inspiration above and created our own mix of vintage and new pieces to create spaces that (quite literally) span eras. Not only does this approach make a room more timeless, it also adds a greater depth of personality and lived-in feel. Our product line has always featured re-interprations of vintage pieces. Below you'll see some of our favorites that were directly inspired by the past, with a special shout-out to Mid-Century Modern style in particular.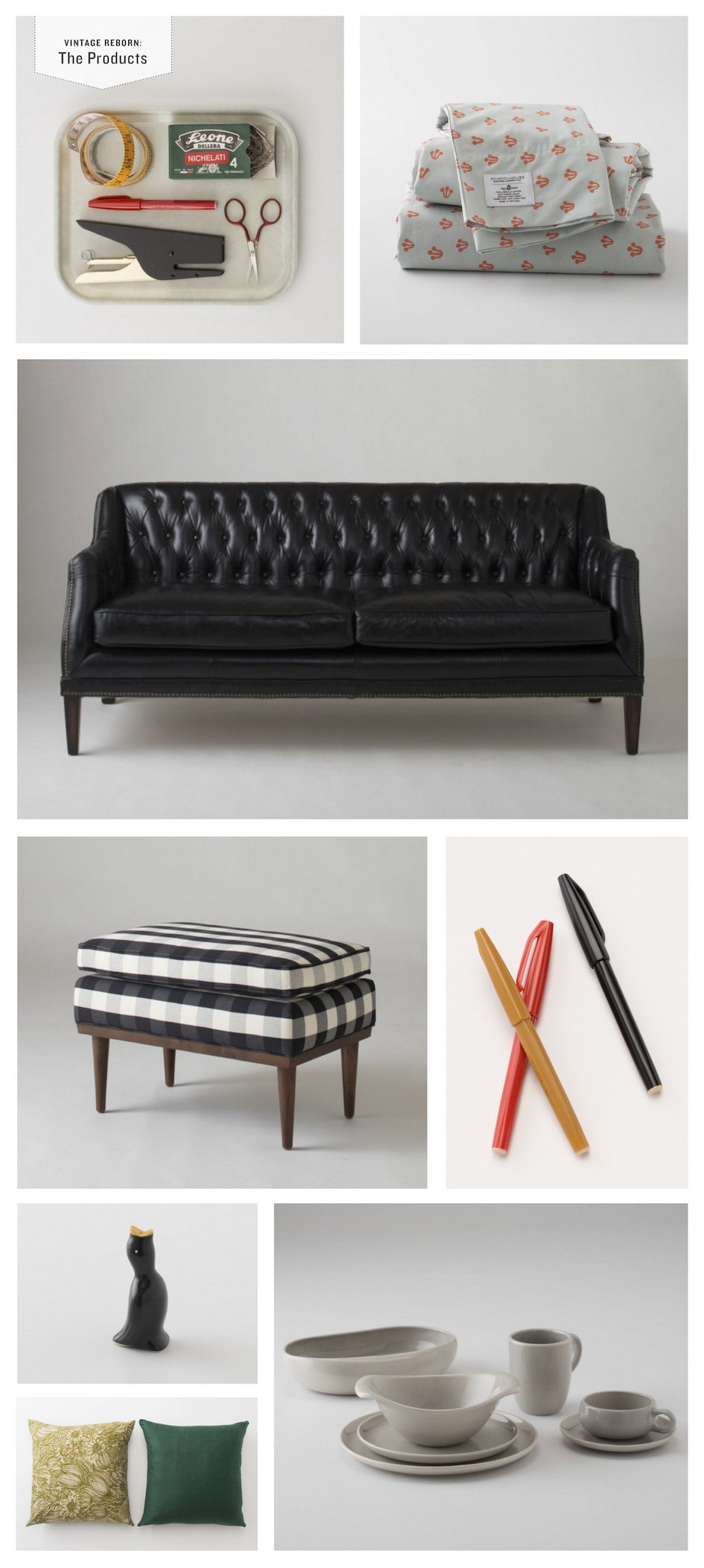 ---
Related Posts
Schoolhouse Art Studio: Rachel Walter

Painter and interstellar aficionado Rachel Walter was raised underneath the vast Texas sky and has never stopped gazing up in awe at the beauty of the night's stars. As a new addition to our Schoolhouse Art Studio, Walter's series of paintings are...

Schoolhouse Faces: Meet Phillip, Trade Specialist

In our latest installment of Schoolhouse Faces, the spotlight is on Phillip Villegas, our trade specialist. Charismatic, hospitable, and oh-so knowledgable, Phillip spends his days working with Schoolhouse's trade clients. Big or small, near or fa...

Schoolhouse Spaces: Bespoke Letterpress & The Press Shop Café

One of the many delights of working at Schoolhouse Electric is seeing small businesses build dream spaces. It's especially memorable when these spaces are on the other side of the globe. When we spotted Bespoke Letterpress, an extraordinary letter...