Some people may naturally shy away from mixing materials in their home and choose to stick to one cohesive finish palette. But that's not how we do things here at Schoolhouse. We revel in overlapping diverse materials because it plays in to our collector mentality. Perfectly imperfect, the causal mixing of natural elements and different metal finishes creates warmth and adds depth of space. This type of layering also illustrates the impact of versatility while infusing character and encouraging personalization and surprises throughout the home. 
The timeless quality of brass continues to shine on as we bring focus back to materials that can grow and age in any space you put them in. Elemental and primal, it takes on the attributes of its environment and continues to evolve alongside you. We are drawn to these storytelling pieces that evokes and celebrates our heirloom-centric nature.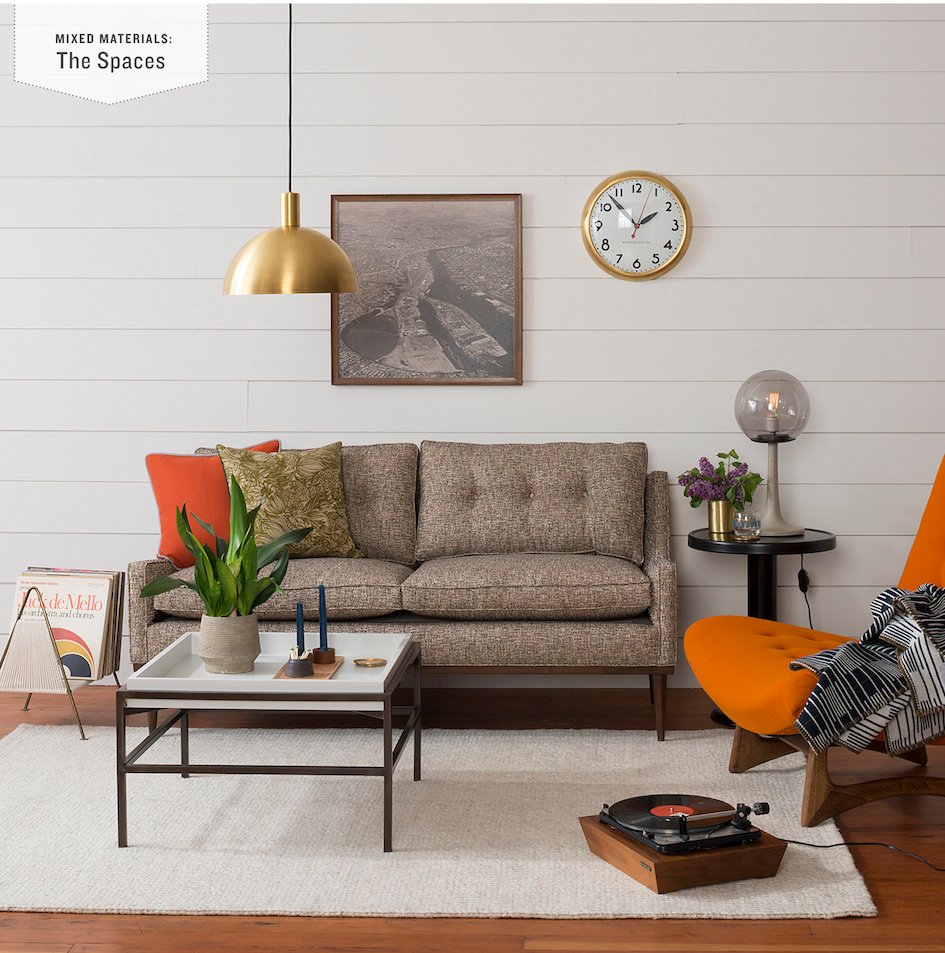 The room above is a classic Schoolhouse space in its diversity of pieces. Relaxed and inviting, it mixes together all different types of styles and materials in a happy sort of harmony. Our Shelby Mod pendant in brass and our Kennedy clock add richness and you can feel the presence of texture with our Jack loveseat and other woven elements throughout. The assortment below are pieces we've made and curated in brass, steel, copper and more that can weave in to your home: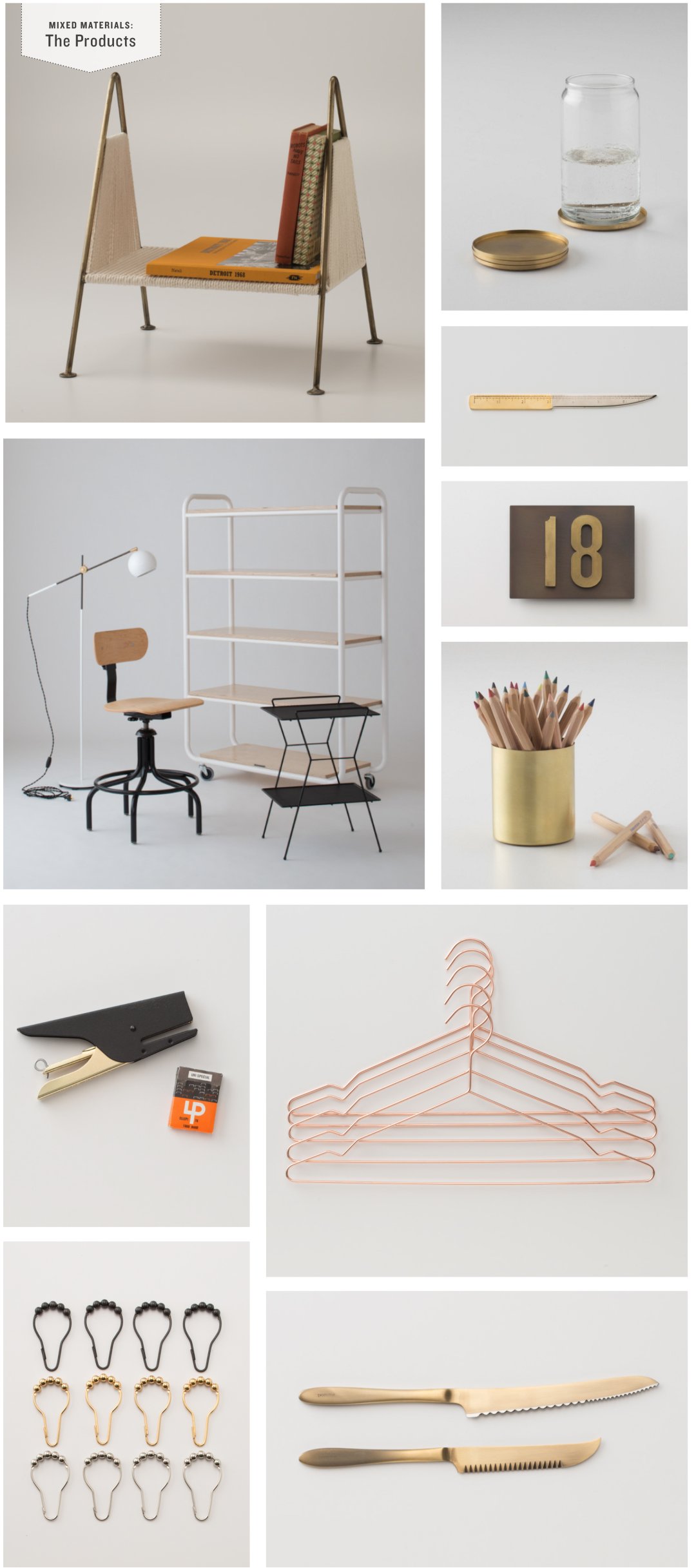 ---
Related Posts
Summer at Schoolhouse Portland

We're smack in the middle of summer and the heat has officially been turned all the way up. This week in Portland, we've been hitting the 100 degree mark almost every day, which is basically unheard of in the PNW. Typically we'd take any excuse to...

Schoolhouse Art Studio: Rachel Walter

Painter and interstellar aficionado Rachel Walter was raised underneath the vast Texas sky and has never stopped gazing up in awe at the beauty of the night's stars. As a new addition to our Schoolhouse Art Studio, Walter's series of paintings are...

Schoolhouse Faces: Meet Phillip, Trade Specialist

In our latest installment of Schoolhouse Faces, the spotlight is on Phillip Villegas, our trade specialist. Charismatic, hospitable, and oh-so knowledgable, Phillip spends his days working with Schoolhouse's trade clients. Big or small, near or fa...