We must just be softies at heart because we can never get enough relaxed, gentle tones. The ultimate palette cleansers, this next Inspiration-to-Room is an ode to Light Wood + Easy Neutrals. To us, muted accents and natural wood provide a calming backdrop that give bolder accessories and vintage finds an opportunity to shine. Subtle and minimalist but never dull, these elements provide a visual quietness and balance to our most lived-in spaces. The result is both understated and timeless.
In our inspiration above, you'll notice that while everything is subdued in color, there's still a distinct sense of delight and intrigue in each image. Here we can see that quiet doesn't mean boring or even minimalist.  In fact, this type of styling requires a keen sense of layered subtlety and nuance. You get the sense that there's more than meets the eye behind the scene itself. It also shows that texture can play just as an important role as color in décor and design.  
This bedroom shot from our catalog below illustrates the warmth that comes from combining lighter, desaturated elements together. The softer colors allow for plenty of mixing and matching without feeling overwhelming. Adding different pieces of easy neutrals throughout your home is a sure-fire way to increase your overall level of zen and comfort level.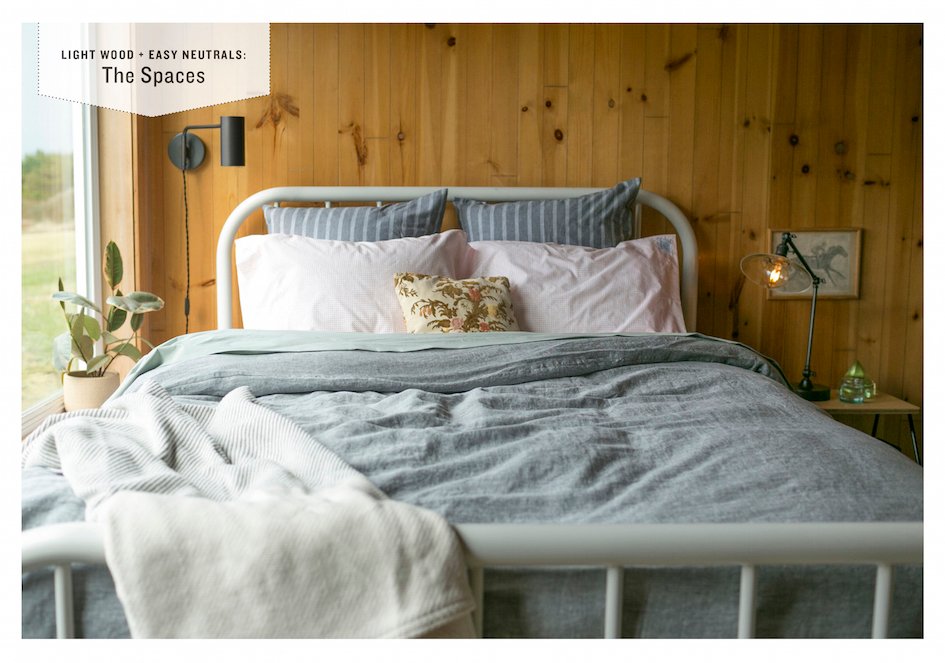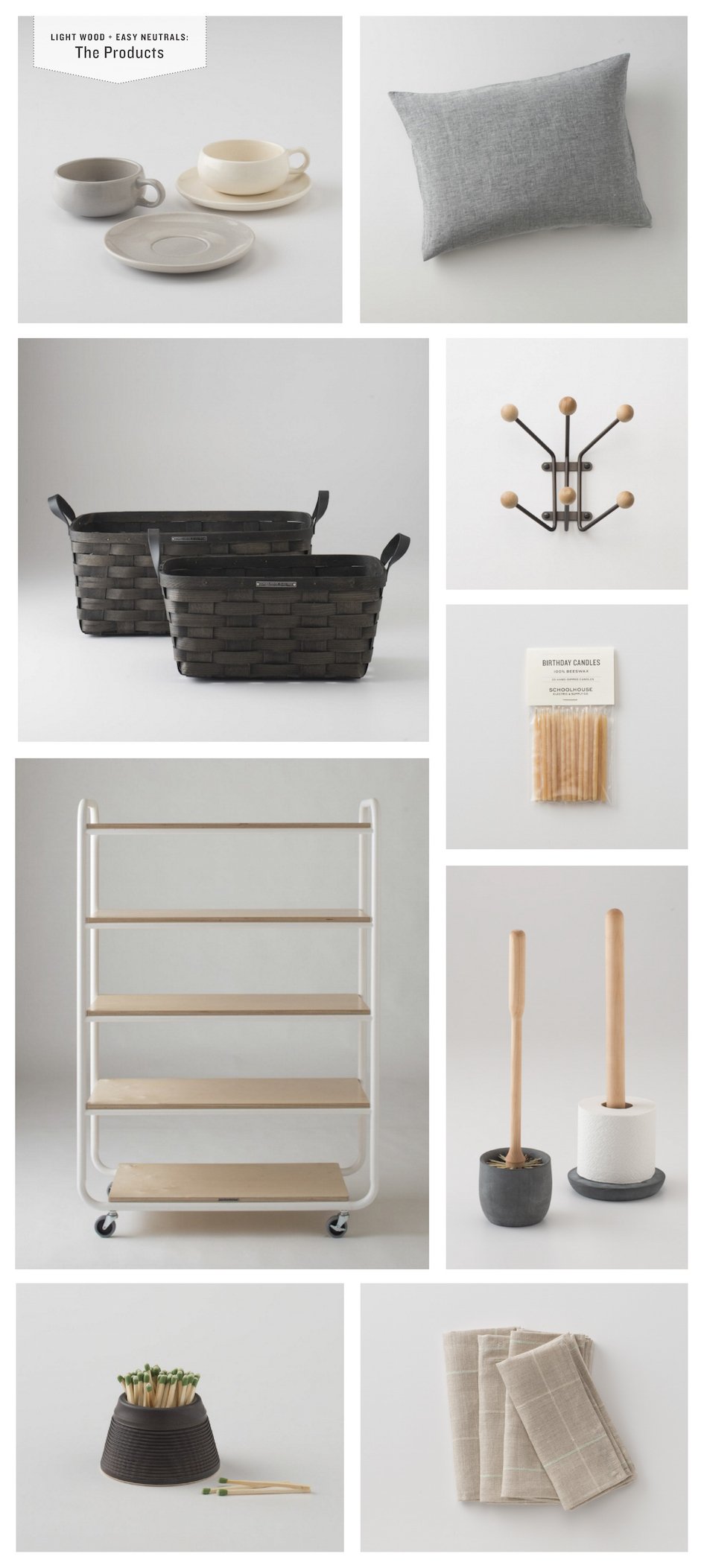 Next up is Inspiration-to-Room: Mixed Materials
---
Related Posts
Schoolhouse Art Studio: Jennifer Gauthier

Jennifer Gauthier, born and raised in Washington, often reflects on her hometown for inspiration. The series she created exclusively for Schoolhouse Art Studio was made "with an intention to find peace and wonder in the magnificent world that we l...

Designer Spotlight: Amber Lewis

In our latest Designer Spotlight, we are thrilled to feature  Amber Lewis, founder and CEO of Amber Interiors.  Known for incorporating bohemian elegance into her projects, Amber has a knack for making each of her spaces feel cozy, eclectic, and u...

Schoolhouse Art Studio: Lisa Golightly

Lisa Golightly, an artist living in Portland, Oregon, works with acrylic and house paint, using found photos to create work that is both anonymous in nature but also very personal. Her Floodline series, created exclusively for Schoolhouse, is medi...