We must just be softies at heart because we can never get enough relaxed, gentle tones. The ultimate palette cleansers, this next Inspiration-to-Room is an ode to Light Wood + Easy Neutrals. To us, muted accents and natural wood provide a calming backdrop that give bolder accessories and vintage finds an opportunity to shine. Subtle and minimalist but never dull, these elements provide a visual quietness and balance to our most lived-in spaces. The result is both understated and timeless.
In our inspiration above, you'll notice that while everything is subdued in color, there's still a distinct sense of delight and intrigue in each image. Here we can see that quiet doesn't mean boring or even minimalist.  In fact, this type of styling requires a keen sense of layered subtlety and nuance. You get the sense that there's more than meets the eye behind the scene itself. It also shows that texture can play just as an important role as color in décor and design.  
This bedroom shot from our catalog below illustrates the warmth that comes from combining lighter, desaturated elements together. The softer colors allow for plenty of mixing and matching without feeling overwhelming. Adding different pieces of easy neutrals throughout your home is a sure-fire way to increase your overall level of zen and comfort level.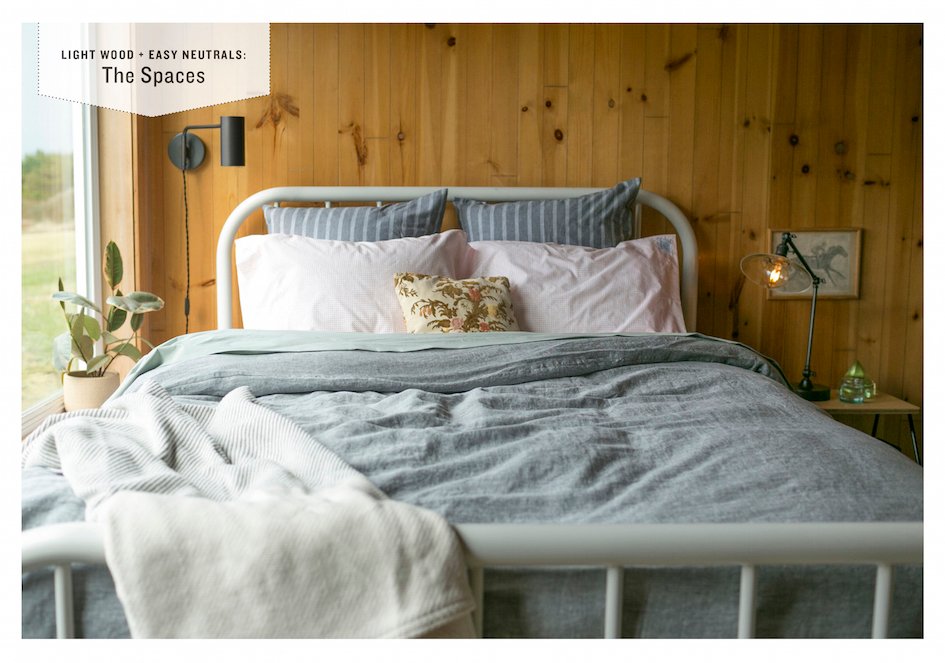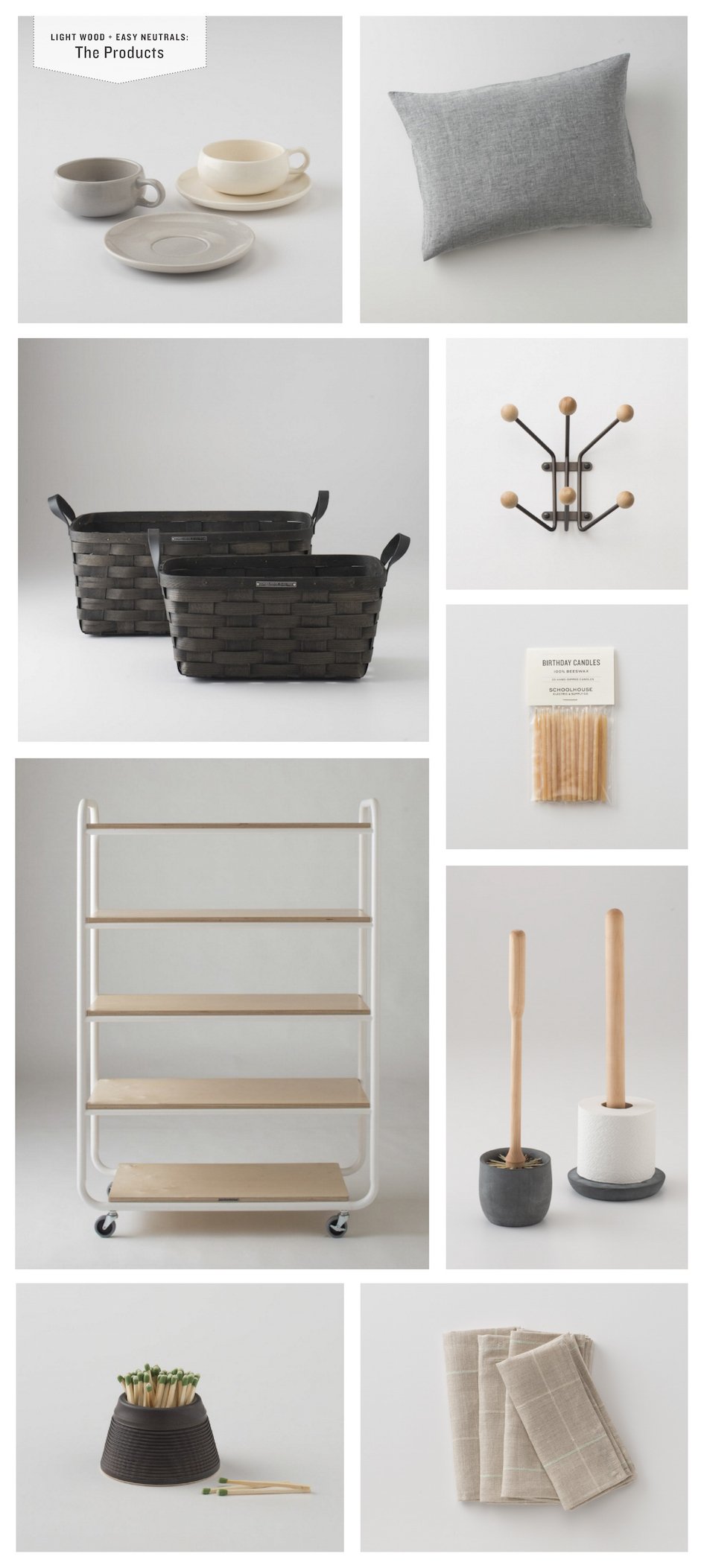 Next up is Inspiration-to-Room: Mixed Materials
---
Related Posts
Schoolhouse Art Studio: Rachel Walter

Painter and interstellar aficionado Rachel Walter was raised underneath the vast Texas sky and has never stopped gazing up in awe at the beauty of the night's stars. As a new addition to our Schoolhouse Art Studio, Walter's series of paintings are...

Schoolhouse Faces: Meet Phillip, Trade Specialist

In our latest installment of Schoolhouse Faces, the spotlight is on Phillip Villegas, our trade specialist. Charismatic, hospitable, and oh-so knowledgable, Phillip spends his days working with Schoolhouse's trade clients. Big or small, near or fa...

Schoolhouse Spaces: Bespoke Letterpress & The Press Shop Café

One of the many delights of working at Schoolhouse Electric is seeing small businesses build dream spaces. It's especially memorable when these spaces are on the other side of the globe. When we spotted Bespoke Letterpress, an extraordinary letter...